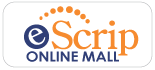 WELCOME TO
THE NATIONAL EXCHANGE CLUB
CALIFORNIA·NEVADA DISTRICT



All District Reference documents have been updated for the 2014-2015 year.
Go to DISTRICT REFERENCE DOCUMENTS to access the data.
---
MISSION STATEMENT
Exchange, Americaís Premier Service Club, working to make our communities better places to live.
Core Values: Family, Community, Country
The Exchange Club Covenant of Service


Accepting the divine privilege of single and collective responsibility
as life's noblest gift, I covenant with my fellow Exchangites:
To consecrate my best energies to the uplifting
of Social, Religious, Political and Business ideals;
To discharge the debt I owe to those of high and low estate who have served
and sacrificed that the heritage of American citizenship might be mine;
To honor and respect law, to serve my fellowmen, and to uphold
the ideals and institutions of my Country;
To implant the life-giving, society-building spirit of Service
and Comradeship in my social and business relationships;
To serve in Unity with those seeking better conditions,
better understanding and greater opportunities for all.

Did you know ????
Each year, an estimated 3.5 million children are
reported as being abused or neglected, with several thousand
dying as a result. Child abuse is a tragedy that comes in a variety of forms:
physical, emotional, sexual and neglect. Often, there aren't any
warning signs, and the hurt is on the inside.
Exchange is known to millions as "America's Service Club," and with good reason. From
our organization's earliest days, Exchange Clubs have been unselfishly serving their
communities and improving the quality of life. The diverse array of Exchange sponsored
programs and projects has made a considerable impact on America, enhancing the lives of
countless men, women and children across the nation.

Please help the District Foundation in raising funds used to support District Youth activities.
Your District Charitable Foundation is a member of the eScrip family.
It's group ID number is 141589329. You can sign up online and start earning
rebates that are shared 50/50 with your home club and the Foundation.
There is NO cost to the individual to be a donor.
Checkout the merchants available through eScrip and please signup NOW! You can make a difference!
DISTRICT REFERENCE DOCUMENTS
CALIFORNIA/NEVADA DISTRICT BOARD OF DIRECTORS

FLAG RETIREMENT

SERVICE | DONATE YOUR OLD CARS | PREVENTION
THE NATIONAL EXCHANGE CLUB

LINKS TO OTHER EXCHANGE CLUBS
WHAT YOU CAN DO
E-Mail - Shirley Lashmett, District Secretary.

Copyright © 1999 - 2014